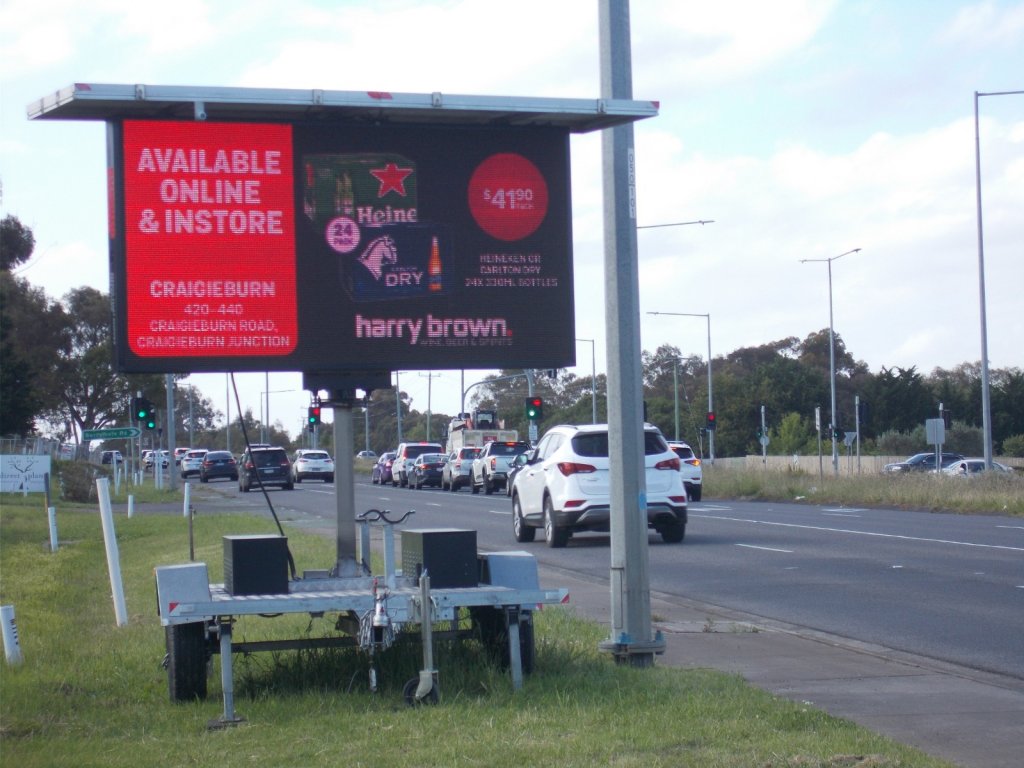 The Brief
Harry Brown is a new liquor store chain that has come to Melbourne with its stores primarily opening in the city's outer Metropolitan suburbs.
The business requested a stand-alone advertising screen that would be able to display branded content for multiple upcoming projects, and that it could be placed in tight-knit locations.
In addition, the goal of the project was to showcase liquor deals in heavy vehicle locations near where the stores are situated thus spreading awareness of the new brand.
The Result
As a result, the Solar Ad Trailer was selected as the ideal out-of-home advertising product for Harry Brown Liquor.
Once delivered to the requested locations, the Solar Ad Trailer showcased branded, static content promoting liquor deals to on-lookers in Melbourne's south-east suburbs.
How to best utilise the Solar Ad Trailer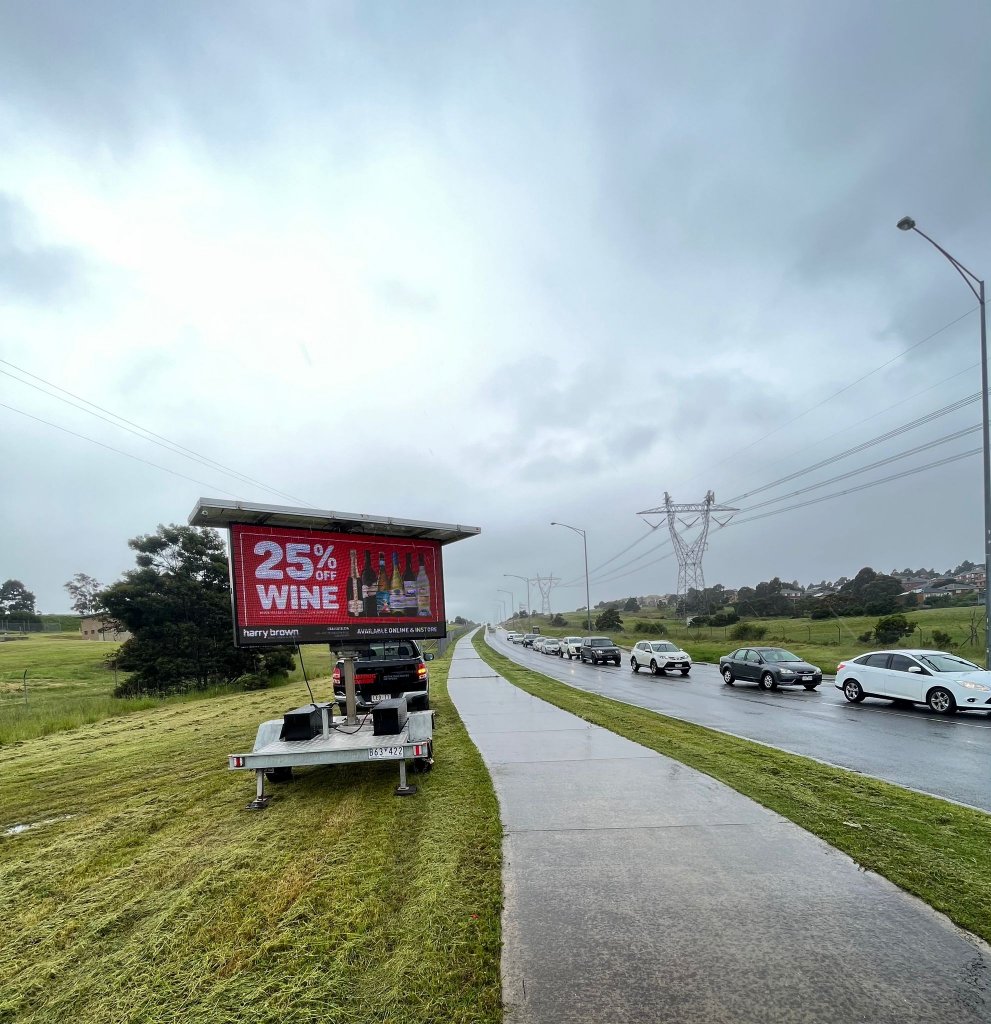 There are some considerations that need to be taken into account when designing the artwork for the Solar Ad Trailer.
When you are developing the artwork, please ensure you do the following:
Use bold typefaces so messaging can be easily read from afar, and in close proximity.
Avoid white-dominant backgrounds; this shade uses a lot of power, and can often cause issues with displaying your content on the screen.
Simple messaging; the more clear the message is to interpret, the better.
Less complex the better; don't overcomplicate the message or design/s that you are wanting the public to see.
Have the billboard be placed somewhere that is in a high-traffic location as this will allow you to maximise exposure.
Any more questions?
To see our Solar Ad Trailers in action, take a look at our most recent YouTube video: https://youtube.com/shorts/iuR53bwSd78.
Otherwise, contact us via our website or submit an enquiry here.
Yours sincerely,