WHO WE ARE
We believe in making brands more visible, building connections and influencing behaviour out of home. We deliver impact where it matters. Our digital screens and mobile outdoor advertising products deliver massive visibility, creativity and technology where you need it. Multi media and multi sensory - we captivate and entertain with motion, sound, interactivity. A simple, cost effective out of home format to bring brands and activations to life.
With over 30 years of experience we simplify, optimise and streamline your location-based marketing experience across Australia.
THE NETWORK
Running Boards is a Member of the Media That Moves Network. The Network offers the largest network of trusted mobile outdoor media and digital LED screen operators across Australia with local dominance and depth of inventory. The power of a unified Media That Moves Network is the ability of its Members to provide clients and agencies with uniform products and seamless solutions for booking projects across Australia. Members of the Network deliver better results for our customers by working together.
Interested in becoming a Network Member » click here
---
COVERAGE
The largest Network delivering mobile outdoor media and digital LED screen across Australia.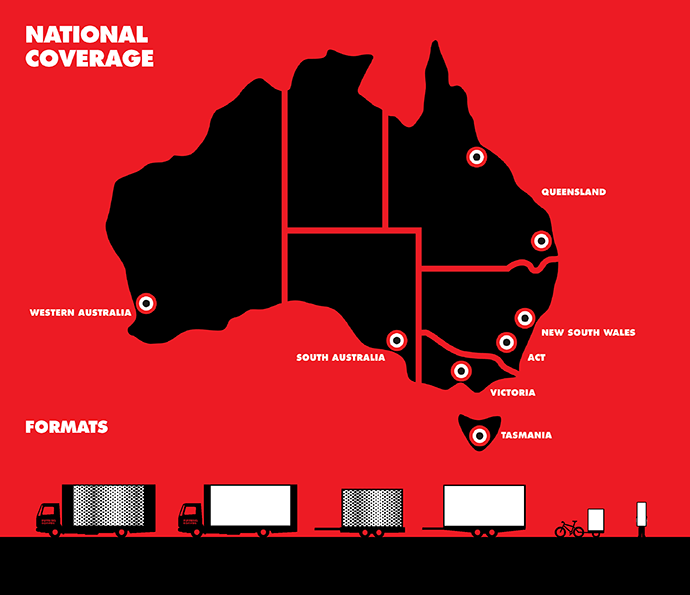 ---
COMMUNITY
We believe in giving back to the community which is why we have a long-standing policy of dontating to a selection of charities of both local and national reach.