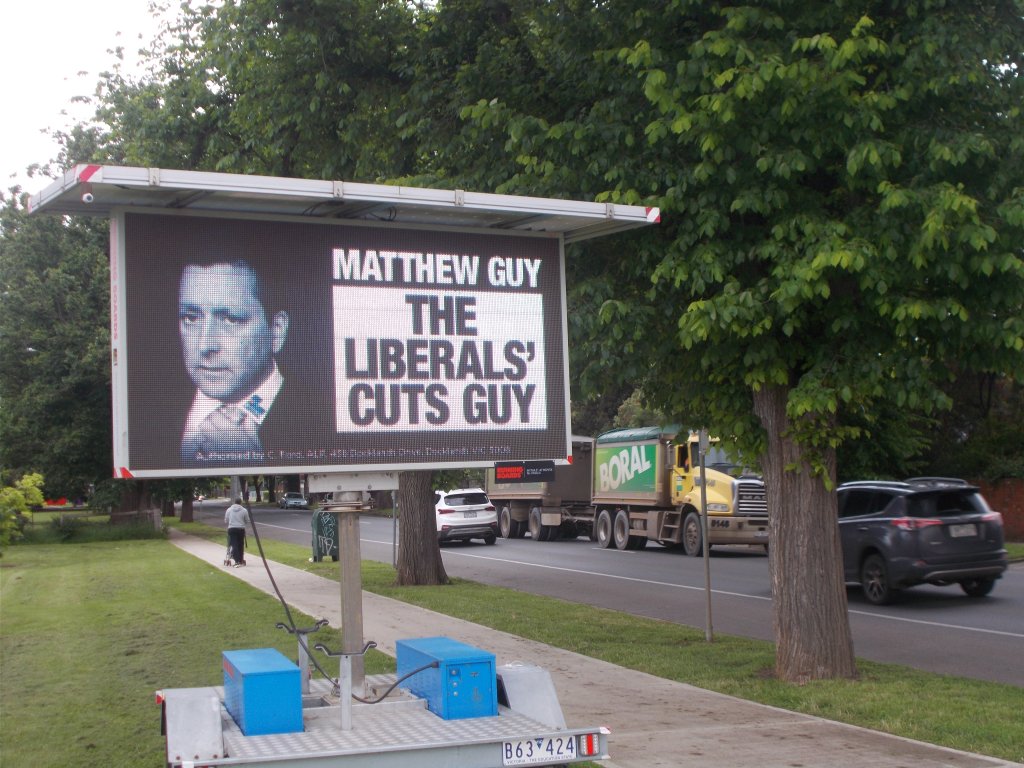 The Victorian Labor Party used the Solar Ad Trailer as one of their advertising alternatives for the 2022 State election.
In addition, this out-of-home (OOH) advertising product was located in a high traffic location in Melton showcasing the 'Liberal Cuts Guy' campaign.
The Solar Ad Trailer: Features and Benefits
Benefits and features include:
The Solar Ad Trailer only requires sunlight in order for it to operate.
Ability to display video, animated and/or static coloured content.
It's able to be placed almost anywhere in Metropolitan and regional areas, Australia-wide.
It is an environmentally friendly advertising option.
How to advertise using the Solar Ad Trailer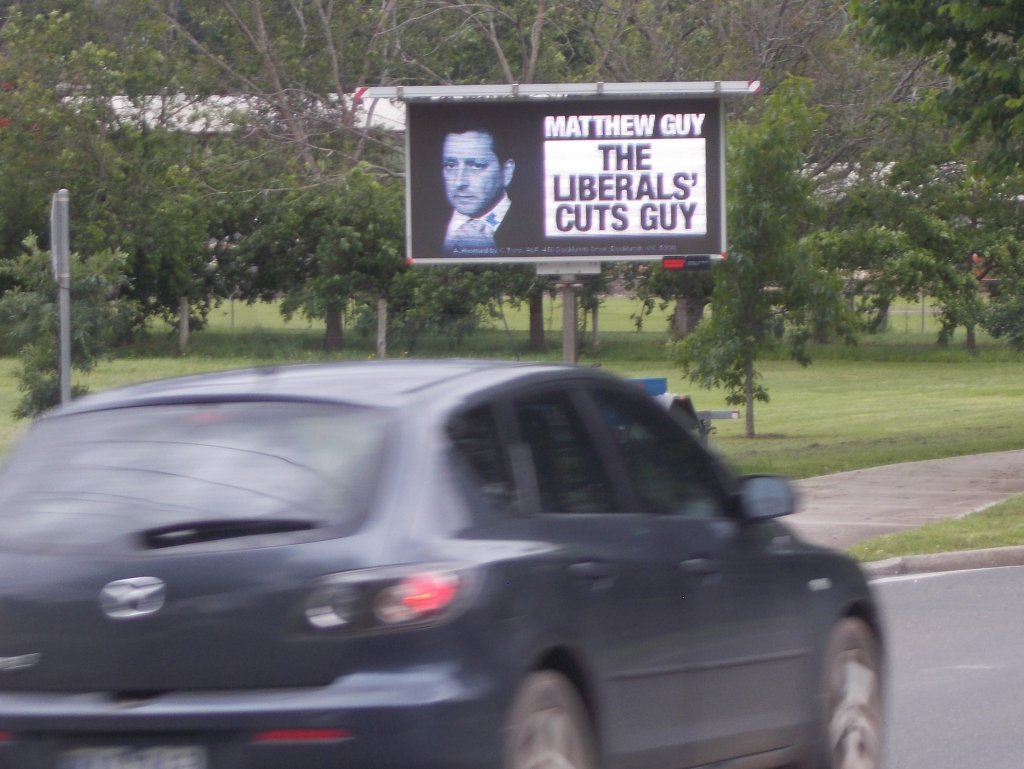 As seen in the images above, this out-of-home (OOH) advertising product has been used to display political messaging, and is one of the many types of ways that this product can be used as an advertising asset.
Other ways that the Solar Ad Trailer has been used are as follows:
Questions?
Please get in touch with us via our website or call us here.
Yours sincerely,