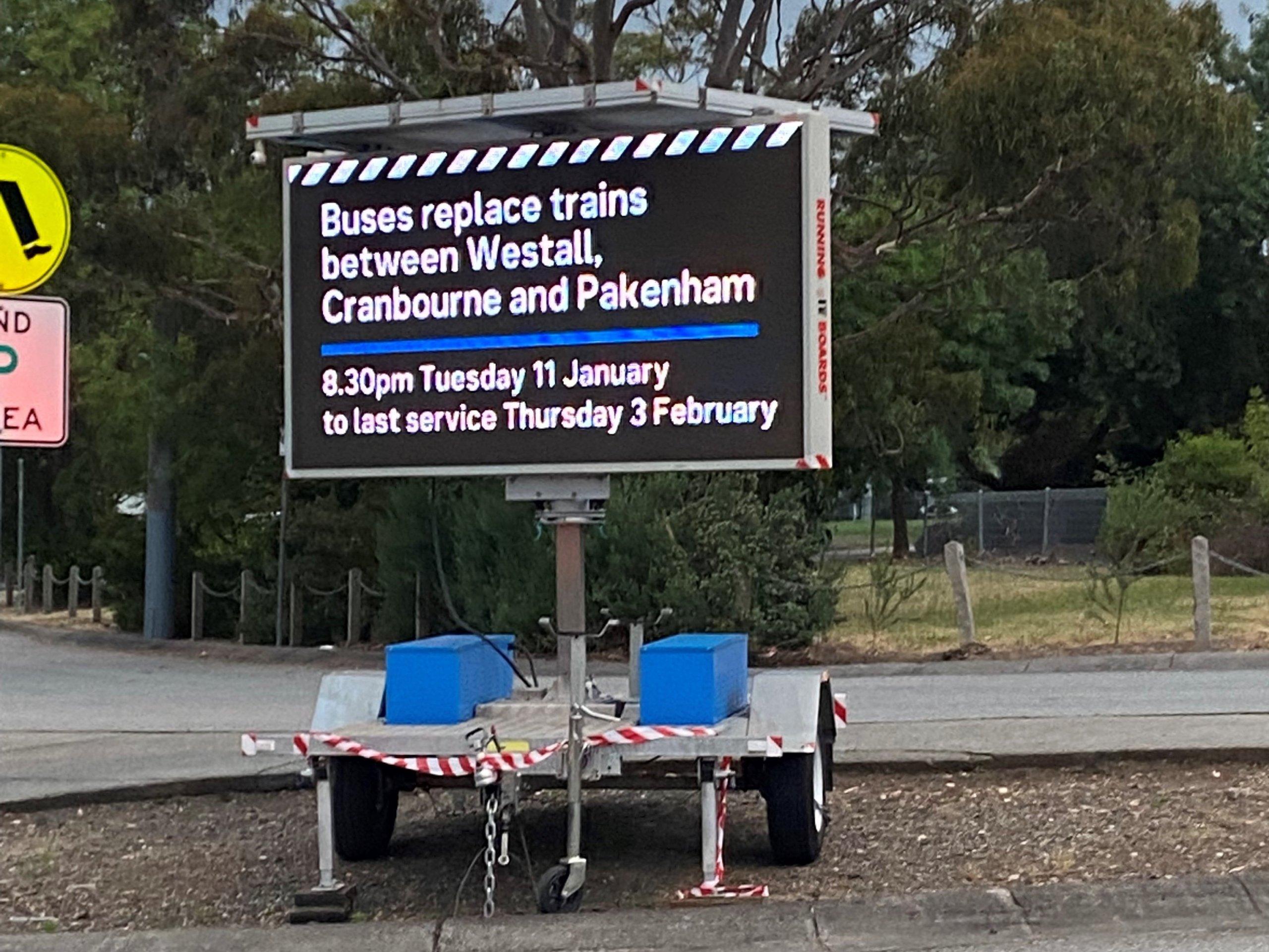 The Solar Ad Trailer has been used by Metro Trains to promote railway construction works to the public in and around Victoria.
Additionally, it has assisted in showcasing live updates and website links to the public so they are able to find out more about Metro Trains' railway projects.
As updates are time-sensitive and need to be changed live at any time, this is one of the main reasons why Metro Trains has selected this product as their preferred advertising solution.
Solar Ad Trailer benefits for Out-of-home Advertising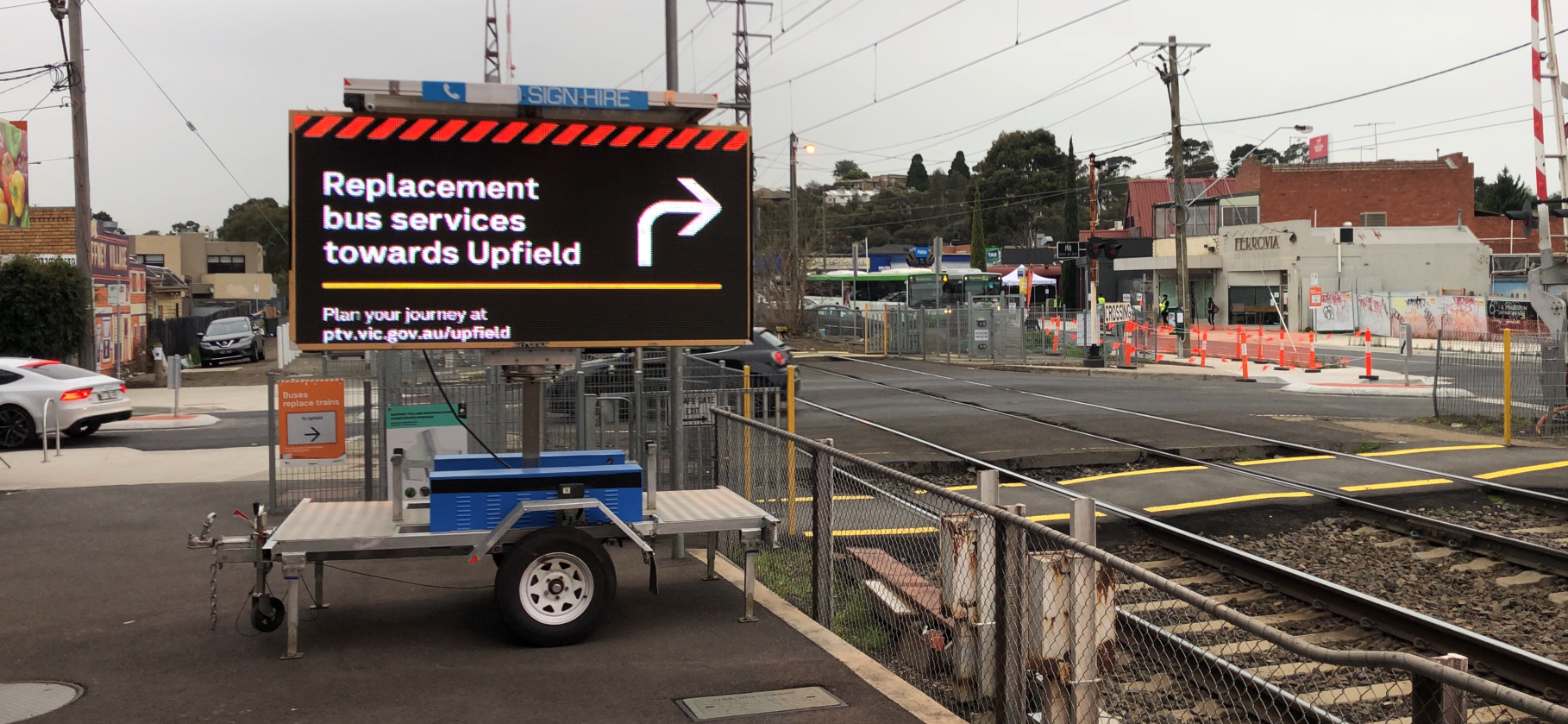 This advertising asset is environmentally friendly due to its ability to generate power from the sun, although there are multiple other benefits that it provides.
Overall, the benefits of using this out-of-home (OOH) advertising product include the following:
The ability to showcase branded content to any given target audience compared to other road-side OOH products.
Unlimited coloured images can be uploaded and displayed.
Crisp LED module quality allows for branded content and imaging to be easily seen and consumed by the public.
Why you should use the Solar Ad Trailer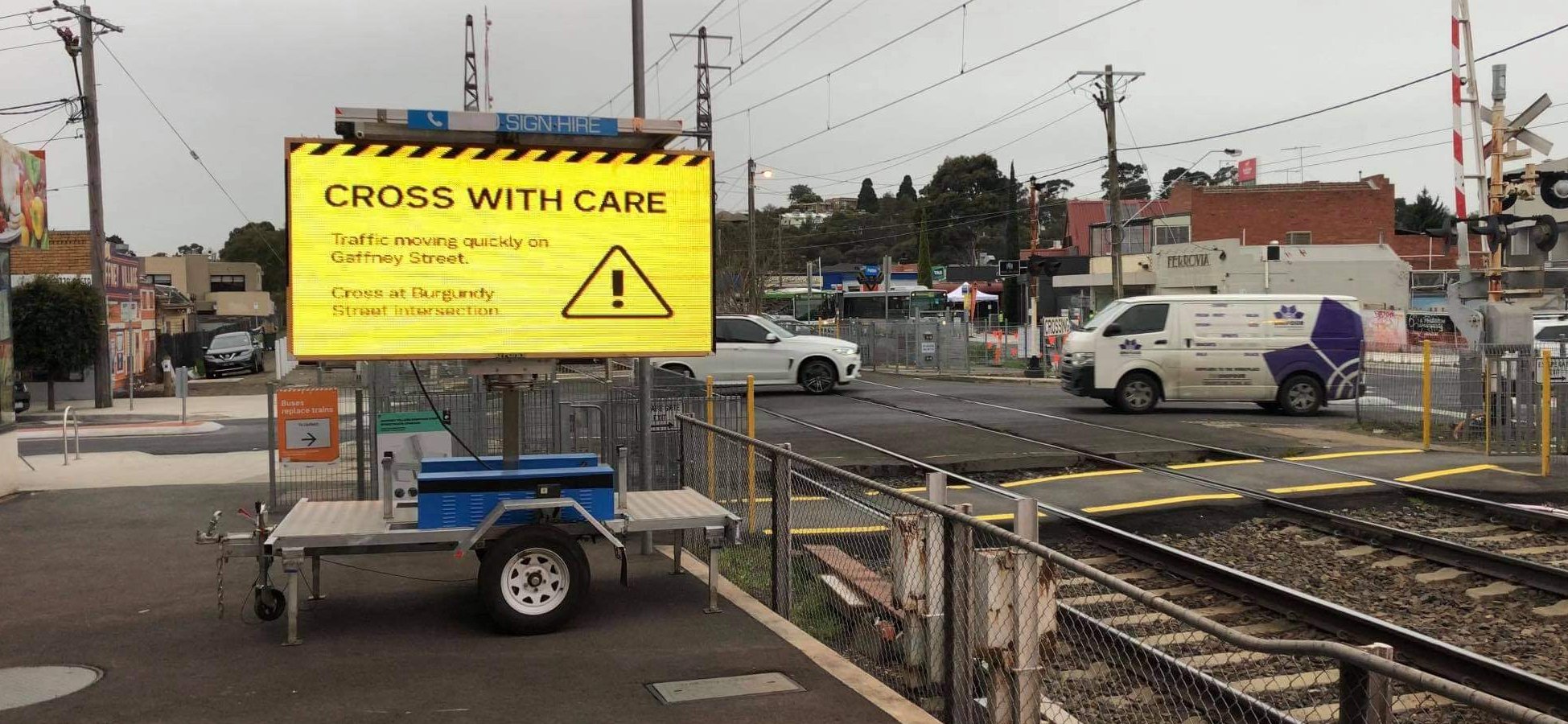 This advertising product is unique in that it is able to display messaging that coincides with a business' branding anywhere, anytime.
In addition, here are some more reasons why you should use this product for your next project:
It can be placed in Metropolitan and regional locations Australia-wide.
You have the choice of showcasing video, animated and/or static content.
As this is a Solar product, this is an environmentally friendly advertising solution in comparison to other OOH formats.
For any other enquiries, please contact us via our website or phone.
Yours sincerely,