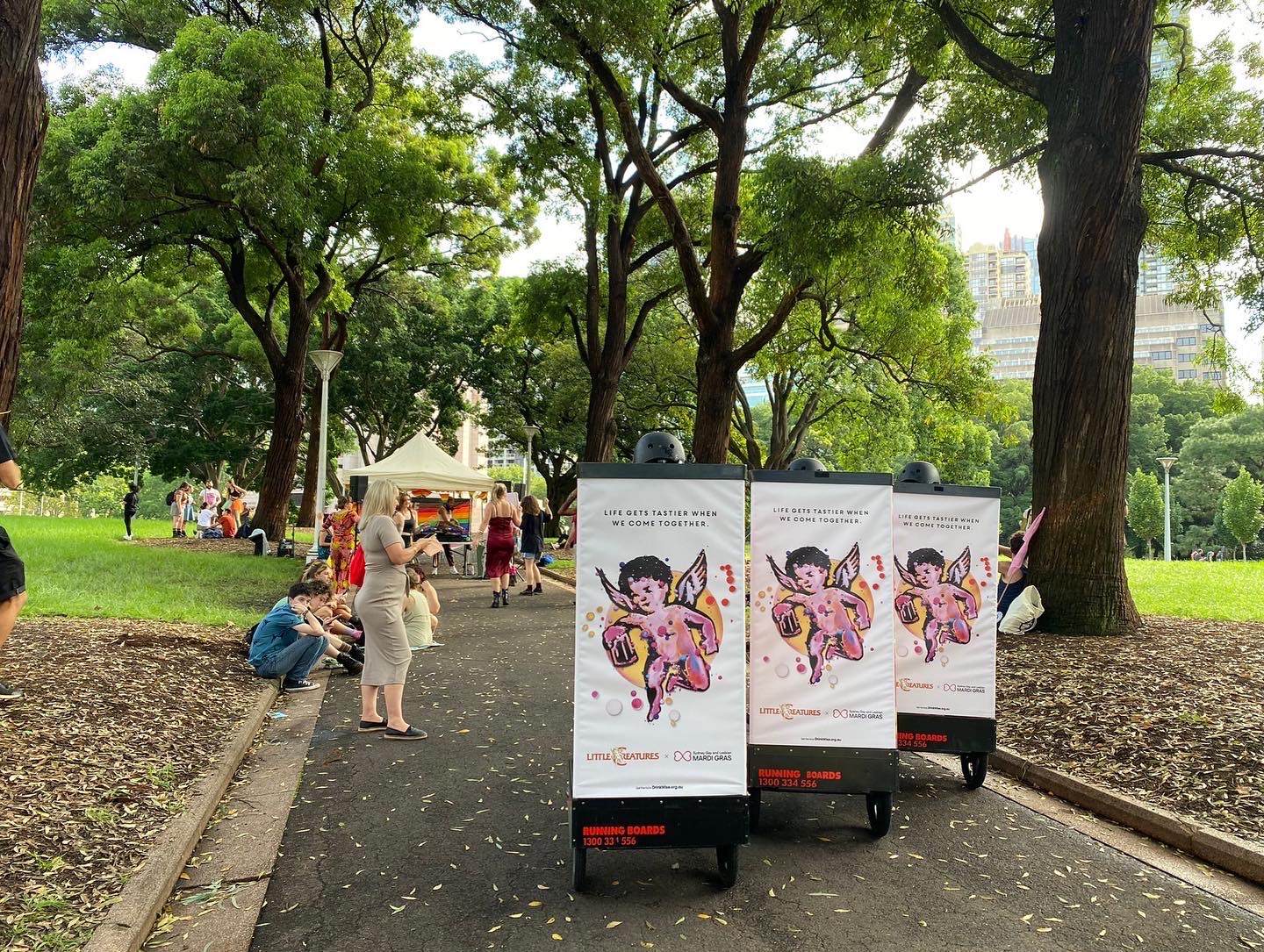 Alcoholic beverage brands 'Little Creatures' and 'Monkey Shoulder' used Bike Boards as part of their advertising activities last Autumn.
Take a read below on how they used Bike Boards to generate brand awareness of their new product ranges:
Little Creatures
Little Creatures chose Bike Boards as the preferred out-of-home advertising format to promote their new range of alcoholic beverages.
This campaign took place during Pride Week in Sydney where the Bike Boards roamed parks, pubs and bars.
The goal of the campaign was to promote the brand's inclusiveness with the LGBTQI+ community surrounding Pride week, and to generate awareness of their new product range.
Monkey Shoulder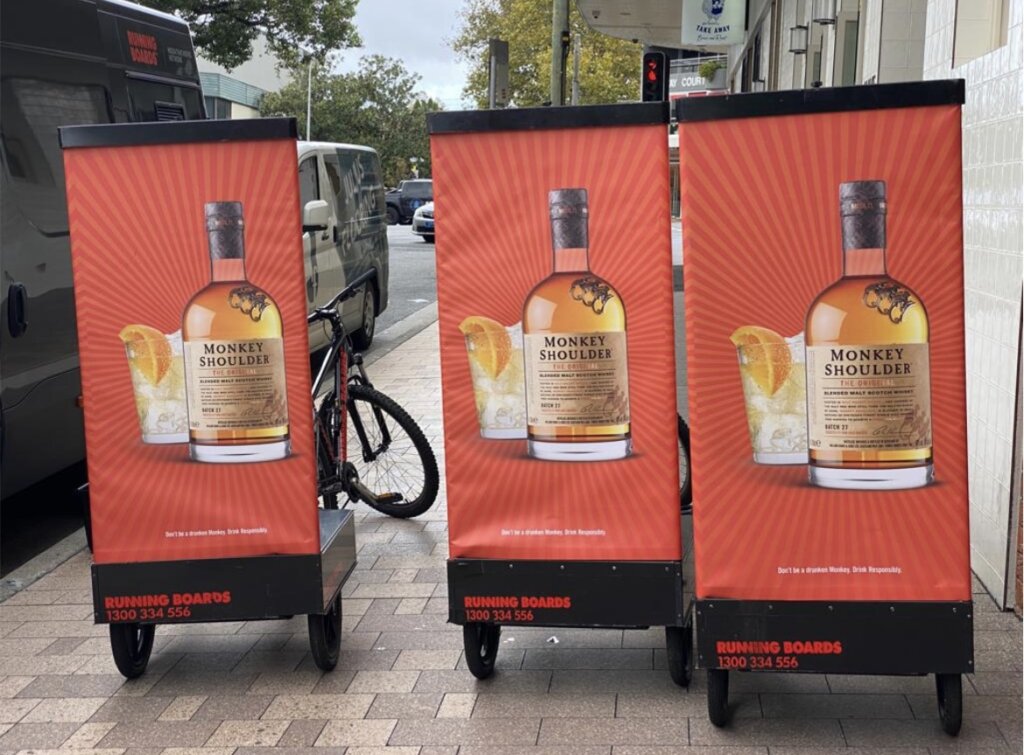 Similarly to 'Little Creatures', Scottish Whiskey brand 'Monkey Shoulder' used Bike Boards to promote their product range to Sydney and Melbourne suburbs.
Furthermore, the Bike Boards were used to entice Sydney and Melbourne locals into the bars of which the whiskey brand would be found, and could be drunk at.
Summary
Overall, the Bike Boards were successfully able to draw awareness to the brands in both Sydney and Melbourne.
To see how other brands have used Bike Boards, check out some of our projects here.
For any other queries, feel free to get in touch via email or phone.