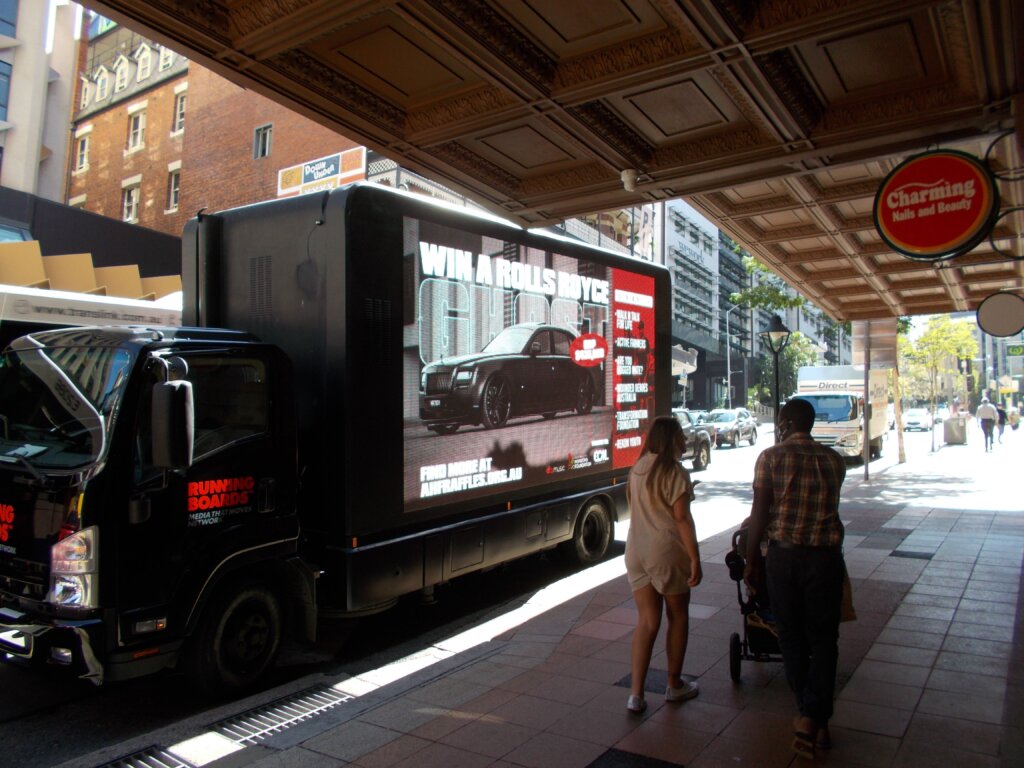 Sometimes it can be difficult choosing the right advertising product whether it be digital mobile billboards, bike boards or event screens…
Although for this project, Gold Coast influencer Troy Candy and rapper Day1 chose the Digital Mobile Billboard.
The Digital Mobile Billboard
When it comes to adaptable and versatile outdoor media formats, the Digital Mobile Billboard is one that really stands out.
Its ability to present anything digital and provide eye-capturing, impactful content is what makes it a really unique advertising alternative.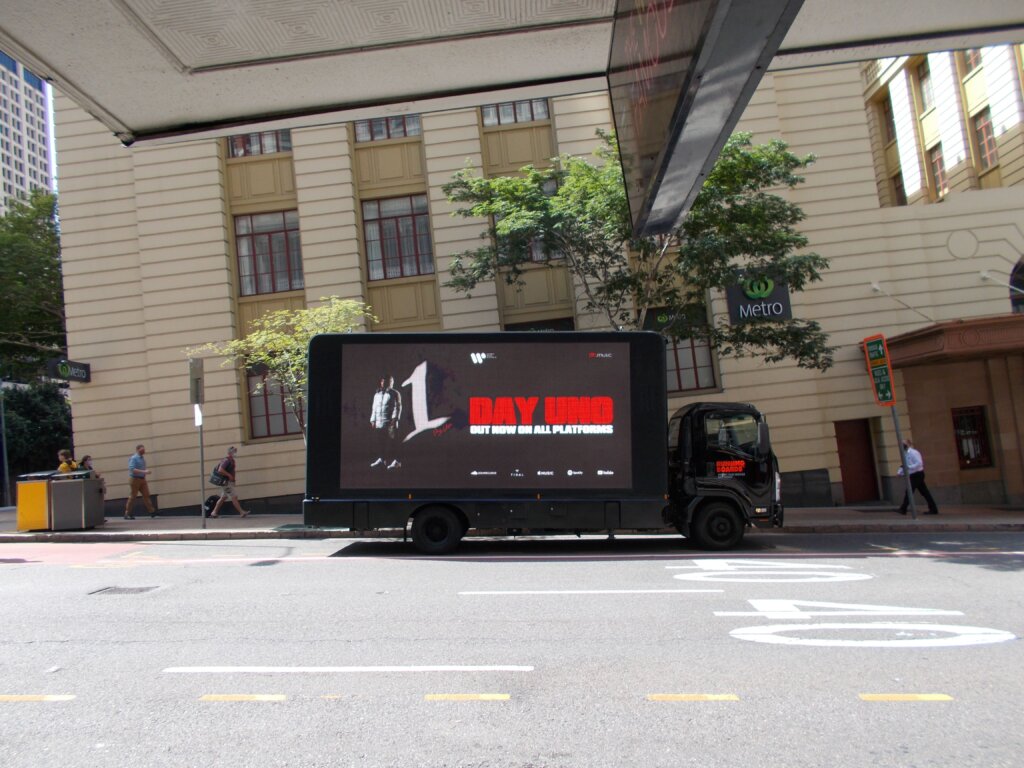 The Project
Day1 and Troy Candy were looking for an outdoor media format that could advertise:
An EP launch
A Rolls Royce give-away competition, and
Be used as a back-drop for a concert at a youth help program
As a result, it was the Digital Mobile Billboard that was chosen by the team as the best outdoor media format for this project. This is because:
Digital billboards are perfect for share of voice projects
Artwork that is supplied can be changed at anytime, anywhere
This format can be used for mobile advertising, activations and events
Throughout the day, the mobile billboard drove around high traffic areas of Brisbane CBD and surrounding suburbs to capture the attention of Day1 and Troy Candy's target audience.
At the end of the day, the mobile billboard finished off in Yarrabilba for the Day1 youth help program concert.
Is there anything else I need to know?
This is one of the many projects that showcase the diversity of our most popular outdoor media format.
It allows our clients to improve their visibility in areas where they create the most impact (unlike some other advertising alternatives).
If you have any questions regarding the Digital Mobile Billboard, feel free to contact me or anyone within the Running Boards team!