During lockdown season in Melbourne and Sydney, it was Queensland who became the target location for a range of covid safe events.
In Brisbane we were lucky enough to have one of our outdoor digital screens at the 'Welcome Home' Parade in Brisbane, and at the Gold Coast Film Fest.
Let's take a dive into some of the event projects we have been a part of this year…
The Olympic 'Welcome Home' Parade
One of our outdoor digital screens were used at the Olympic 'Welcome Home' Parade in Brisbane last Spring.
The event in Brisbane featured the Queensland Olympians and Paralympians of the Tokyo 2020 Games.
The outdoor Digital Screen 15 screen showcased static, live and video content to Brisbane locals at this successful, covid-safe event.
Gold Coast Film Fest's 'Combat Wombat' Movie Showcase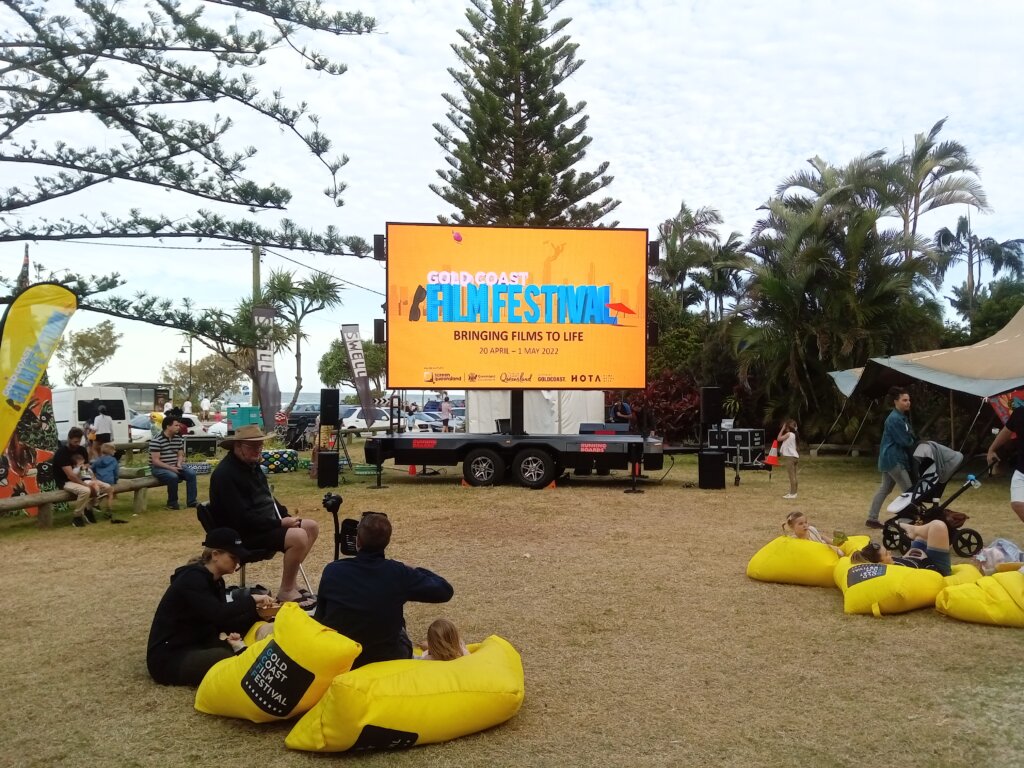 Gold Coast Film Fest approached us to supply one of our outdoor digital screens at the Swell Sculpture Fest to showcase a kids film 'Combat Wombat' to Gold Coast locals.
This was a major feature at the Swell Sculpture Festival, bringing families and friends together to relax on bean bags and take in the Summer vibes on the Gold Coast.
So what other events have outdoor digital screens been used for?
In case you hadn't notice, the use of outdoor digital screens have BOOMED this year!
Due to event businesses having to abide by strict restrictions in various states across Australia, they have had to become creative in the way that they can host events.
As a result, many events businesses have created outdoor events for Australians in between lockdowns.
Ways to use outdoor digital screens for events:
Covid safe messaging at public events
Directional signage at outdoor food/music festivals
Food Festivals
Key take-aways:
Outdoor digital screens are adaptable as they are able to suit different kinds of events.
Due to strict restrictions in all states of Australia, outdoor digital screens allow event businesses to host covid safe events.
Got more questions?
Shoot me a message, or give me a call!